Don't Lower Your Cost Per Hire, Raise It
This is not a typo! While profitability is undeniably important, HR and business thought-leader Dr. John Sullivan explains why excessive cost-cutting damages recruiting results.
Even CEOs Aren't Immune to This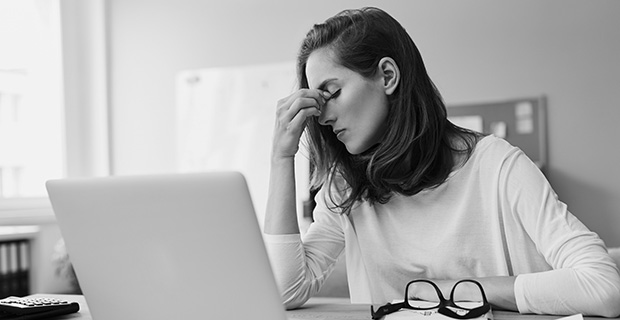 Anxiety originally evolved in humans out of biological necessity over 200,000 years ago. In today's dramatically different world, how can you keep what's hard-wired in your brain from paralyzing your ability to lead and make great decisions?
Leadership Tip of the Month: Overcoming Analysis Paralysis
Find yourself stuck in thinking, researching and discussing issues -- instead of taking decisive action? Overcome "analysis paralysis" by applying your core values to the situation. Those values, when made part of your everyday activities, become obvious guiding principles to make timely decisions with confidence they're right and proper.

Source: https://tinyurl.com/yc9dwmo7
Fact of the Month: Anxiety is a Bad Strategy
Results of a study of 173 major business decisions made by 84 top executives reveals that, to avoid potential losses, more-anxious leaders took fewer strategic risks than their less-anxious peers. Job anxiety reduced the attractiveness of big strategic bets for the company, despite their potential to drive large gains.

Source: https://tinyurl.com/y9hjccqo
Opti Staffing Group can help your organization recruit better talent in a tight market -- faster and more cost-effectively. If you need to hire, give us a call!